Bathroom Remodeling Contractor in Vancouver, WA
As a bathroom remodeling contractor in Vancouver, WA, All Level Construction believes your bathroom should be your sanctuary. The bathroom is not just a functional area; it can also be beautiful, bright, and spa-like or warm and inviting. After a long day, you should be able to relax and unwind in your bathroom. If this does not describe your bathroom, it may be time for a remodel. Even the slightest improvement can modernize your bathroom.
Give us a call or fill out the form below and we will call you back to talk about your project.
"*" indicates required fields
All-Level Construction LLC
All Level Construction is a full-service remodeling company in Vancouver that specializes in various types of home renovations. We take pride in the quality of our work as well as the experience and integrity of our team.

We truly believe that your home reflects who you are. We will take the time to get to know you and your preferences in order to create a space that reflects who you are.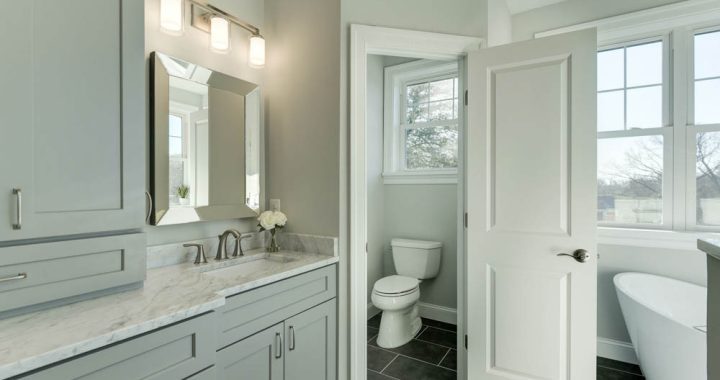 Every home we renovate is like a personal project to us. We will help you improve your home and your life by focusing our work on your specific needs and desires. We will help you develop a plan for your project and be there for you until you're completely happy with the results.
Bathroom Remodeling Services
Is your bathroom old and no longer meets your needs? One of the most effective ways to refresh a home is to remodel the bathroom. Simply replacing your vanity or shower can have a significant impact on the way your bathroom looks and feels.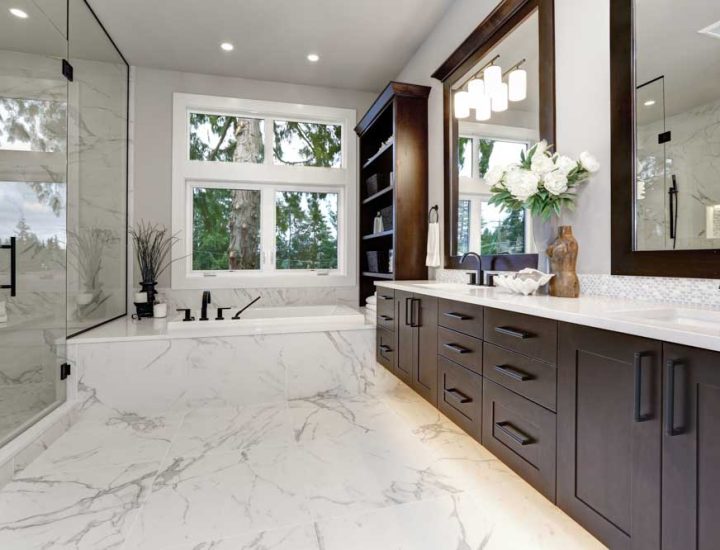 A renovation does not always require fully demolishing and rebuilding your entire bathroom from the ground up. Of course, you have the option to start from scratch by tearing everything out. It's up to you to decide what you want to do. Think about your bathroom remodeling goals and needs. Not sure where to start? We got you covered.
We offer services for bathrooms, such as remodeling bathroom floors, bathroom storage repair, remodeling bathroom cabinets in Vancouver, WA, and more. Give us a call and our team will listen to your needs and help you plan out your bathroom remodeling project. Whatever your needs and goals are, our team can handle them all. We have over 15 years of experience in the remodeling industry and we will manage your project from the very beginning all the way to the final inspection of your new space.
Why We Are a Perfect Choice For Your Bathroom Remodeling Project
If you do not know where to begin with your bathroom remodeling project, then reach out to us to discuss your possibilities with our team of experts. From bathroom storage remodeling to remodeling bathroom floors in Vancouver, WA and the nearby areas, they can help. They will provide in-depth, helpful guidance regarding what will look best in your home. In addition to clarifying your ideas, they will also help you bring them to life. The work will be performed with skill and professionalism, and when it's complete, your bathroom will look fantastic.
We focus on honesty, commitment, and careful planning with each homeowner to ensure a great bathroom renovation job that you can enjoy for many years. We are the obvious choice for your bathroom renovation!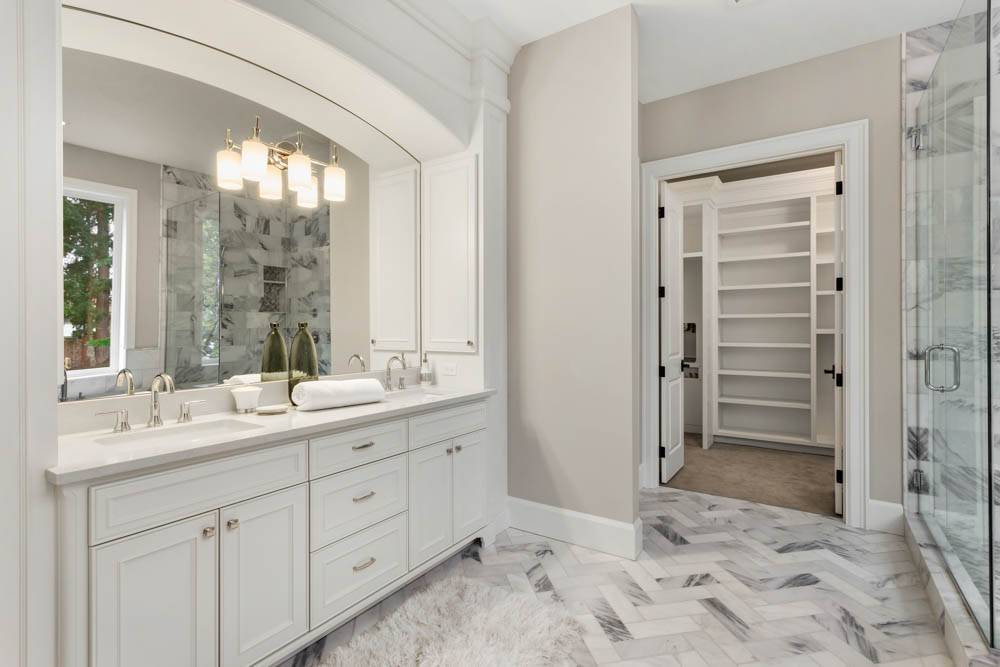 Our Previous Work
Check out the images of the projects we worked on in the past and read through the customer reviews. If you like what you're seeing, please reach out to us and let's talk about your project.
What Our Clients Say About Us
"Kale & his team are very thoughtful, kind, and professional. Kale does excellent work and is a true problem solver. He can adapt to many situations and budgets and does quality work. I have a 1911 bungalow and he's built rooms, closets, decks, and several floors for me...
read more
"
"I would hire Kale and his team again to do work. They were friendly and professional. Great work! Prices were reasonable and fair. We had fascia boards painted and our deck demolished and rebuilt and they did an excellent job on both projects. The projects took longer ...
read more
"
"He re-did all the plumbing, put in new fixtures, and basically re-did our whole bathroom (Toilet, mirrors, tub, trim, electrical, tile, etc.). This guy is one of the most honest people that I have ever met! I would not hesitate to use him for anything. They do things right. He has...
read more
"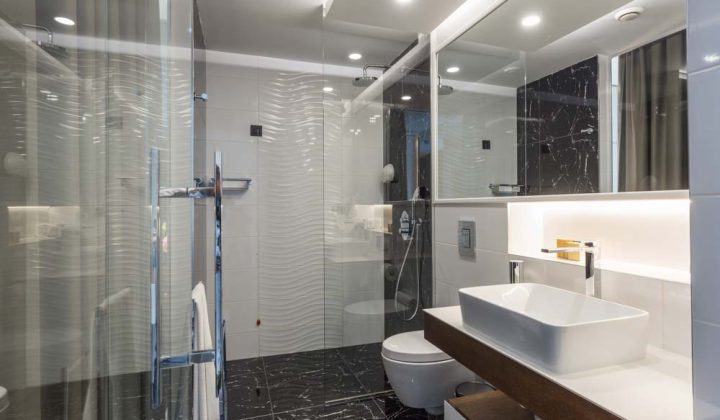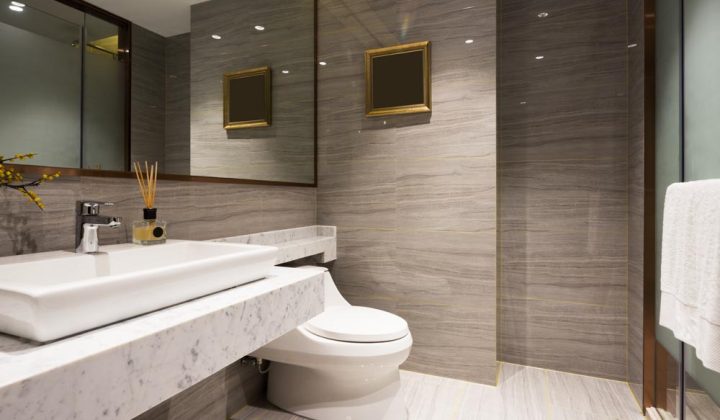 We Will Manage Your Entire Bathroom Remodeling Project
The process starts with you getting in touch with us. You can call us or fill out the form on our website and we will get back to you as soon as we can to talk about your project. We will listen to your ideas and needs and help you develop the plan for your bathroom remodeling project and provide you with a free estimate. If you're happy with our estimate, then we will schedule your remodeling project and start working on making your vision a reality.
Our team will manage your entire project, from the moment you get in touch with us all the way to the final inspection of your new space. Whatever your needs are, we can help. All Level Construction has been doing bathroom remodels for over 15 years and we know what it takes to create a bathroom that is both beautiful and functional. If you have any questions during the process, please ask us and we will do our best to answer them.
Let's Talk About Your Bathroom Remodeling Project Today
We would love to be a part of your remodeling project. Give us a call at
(503) 816-8080
or fill out the form on our website and we will get back to you to discuss your project in detail.
Fill out the form below and we will call you back to talk to you about your remodeling project.
"*" indicates required fields